Germany's Chancellor Angela Merkel made disparaging remarks about multiculturalism on Saturday claiming it has "failed, utterly failed". Her comments both implicitly and explicitly reference in particular Islam and immigration. I find her comments to be not only wrong and misappropriating the problems but to be fundamentally damaging. Sadly, these comments are part of a larger pattern of xenophobia - particularly islamophobia - that is sweeping through the west.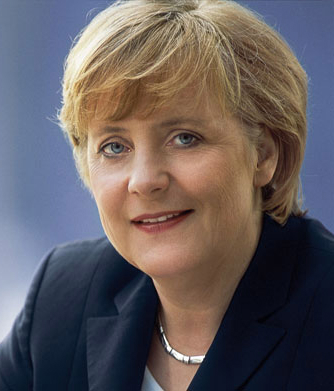 I should make the distinction at the outset about the descriptive versus normative definitions of the word. The descriptive definition of multiculturalism simply describes a demographic reality while the normative definition is claim that we ought to both accept and even praise cultural diversity within our society. This is in contrast with a normative "melting pot" aim where one aims for increasing homogeneity and integration within society. Merkel's comments are a little of both, they are claiming that (descriptively) the existing demographic diversity is harmful and further that (normatively) we ought to not maintain multiculturalism as a goal.
Additionally, Merkel's comments need to be seen within the context of a larger movement of cultural nativism, anti immigration, xenophobia and in particular islamophobia that is sweeping the west. From French and Quebec movements to ban the niqab and burqa in various settings, to the Swiss banning of minarets to the American outrage at the ground zero mosque, the sad reality is that islamophobia and very public attempts to quell aspects of their culture are very prevalent throughout the west. Merkel's comments are I believe a reflection of this building momentum - even if said with the best of intentions. Islam is the world's fastest growing religion - largely through pollution growth resulting from a delayed modernization of Islamic host countries - an large Muslim immigrant pressure face much of Europe while large Mexican immigrant pressure dominate in the US. This is why (more even than terrorism and the wars I think) that Islam is such a focus in Europe.
Given this preamble, we must now address the question of whether multiculturalism has failed. Perhaps the clearest way to see the value of multiculturalism especially with regards to immigration is to step back a moment and look at the history. The pattern repeats itself over and over. A new wave of immigrants arrives for various socioeconomic or political reasons and are very often demonized at the time for being a source of whatever the countries current problems are (such as unemployment in the US) get blamed in the new wave of immigrants (in this case, Mexican and in particular illegal immigrants). After perhaps a generation or so, the communities become integrated into the society and indeed considered a part of the society. At times throughout the US history the Irish, Germans, Chinese, Japanese and many others major immigrant groups have been cast in a very negative light only to now be considered a part of the societal fabric and beneficial to the US at large. So when we see today how Mexicans and Muslims get so quickly vilified we have to ask, is this really the first group where, contrary to this historic pattern of discord than acceptance and mutual benefits, they are actually going to be a long term problem? At the least, we see that such a claim would require an extraordinary amount of support in order to maintain such exceptionalism.
Far from being damaging, multiculturalism is beneficial to societies. It allows for the best aspects of a diverse array of cultures, traditions, ideas, experiences and expertise to flourish. Instead of being suppressed, this diversity should be embraced. In the west we typically embracing the market as the optimal medium for determining the best economic choices, yet seem hesitant to extend this to culture as well allowing cultures to "compete" freely, side by side, without animosity. It is important to realize that one can not immediately decouple aspects of a culture. People feel I think this need to restrict things they dislike - such as the nicab - while being okay with a cultural shift to things they do like - such as sushi. The problem is that such a decoupling of the good and bad aspects of a culture (as decided by whom?) cannot take place over night and should one try to restrict some aspects of Islamic culture it will amount to a suppression of the culture at large, build animosities and burn the bridges that lead to acceptance of the "good".
More than just being wrong, her comments are also harmful and serve to inflame passions, entice resentment and hurts relations. For the immigrant, it is easily perceived as a message that they are not wanted or accepted as who they actually are. Can you imagine your leader saying that the very idea of having your cultural identity coexisting was a failure? This would hardly be motivator for accepting the native culture. For the host residents however it is almost worse. It apologizes, justifies and normalizes their intolerance. Someone who thinks or acts in an intolerant or perhaps genuinely bigoted way now has their leader dismissing the idea of multiculturalism. Even if they were true, no good can come of statements like these.
Regardless of any benefits or harm of multiculturalism seen a priori or through the example of history, a support of multiculturalism is also a moral issue. Allowing people to freely express a cultural identity as they see fit is simply a morally obligatory thing to do. Attempting to curb this expression by mandating through the government what people can wear or where and how their religious buildings should be and look like is an unacceptably immoral action.
I have written before with respect to
granting statehood to nations
how giving acceptance to a distinct community is, perhaps counterintuitively, a step along the path to a post-national world with innumerable multilateral beneficial relationships. Giving state hood allows for the building of genuine relationships between nations opposed to a subservient relationship. The same is true here with distinct cultural groups taking a miniaturized role of "nations". The goal for supporters of multiculturalism is not necessarily distinct from the goal of an integrated society free in animosity and exhibiting much cohesion and multilateralism. Indeed, the first step to allow such integration is to embrace people for who they are, make them feel welcomed, and reach out to their culture. Acceptance of other cultures is thus a precondition to a genuinely mutually beneficial relationship. Forcing them through social pressure or government policy to instantly adapt to an inflexible cultural paradigm will only breed animosity and prevent this free flow of culture. No society that is unwilling to change will ever prosper, history has been very clear about this, and multiculturalism is an important way we can embrace positive change.
Living in Toronto, sometimes referred to as the most multicultural city in the world, I can see an example of multiculturalism working daily. One only needs to take a single subway ride to see many different ethnicities represented (it is effectively impossible for black, Asian and caucasions to not be found on any given car) and not uncommon to hear people chatting in Farsi, Spanish and Cantonese all on the same subway. The other day I sat beside three nicab clad girls gossiping about Lady Gaga. Ethnic food from around the world, all different types of religious buildings, neighborhoods for many different countries around the world (I live in between a predominantly Italian and Ukrainian neighborhoods) don't just exist but flourish. Religious and racial conflict is amazingly low and the result is a wealth of cultural diversity that I find far more aesthetically compelling than the homogenized cultures of many other places.
Don't get me wrong, I fully understand legitimate challenges exist and a simple comparison to Toronto is not fair. The lack of acceptance, for instance, is of course often as much on the immigrants side as it is on the host countries native side. What I would suggest however is that it is through being accepting and trying to work together that these legitimate problems can be best solved. Further, it is important not to generalize the issues or to attack symbols of the issues. For example, a surge of immigrants does indeed suppress the labour markets. Often immigrants take low pay jobs undesirable by the resident populations, but it is a pressure nonetheless. One can attempt to resolve this problem but should not conflate the issues by attacking the immigrants at large. Especially when it comes to symbols of their culture. This is the case with the niqab which has become a symbol for a lot of what the west perceives as "wrong" about Islam. Regardless of the justification of these claims, the widespread support that often exists for banning this is symbolic of the larger islamophobia that exists.
I conclude by noting that while I have been rather disparaging towards those who aim to combat multiculturalism, I do find it quite a natural sentiment and am not surprised or angry at an individual who thinks this way. The reason is simple. We grow up in our own cultures all our lives; we believe in the values and traditions of our cultures. When we see a force of change on our current culture it is quite natural to desire to resist it. Especially when our lives face challenges and we experience a locally zero sum loss (an immigrant got our job) it is easy to appropriate the anger at them and not see the larger societal way in which multiculturalism is not at all zero sum.
Thoughts on this post? Comment below!
Share this post: